Alma Lasers launched Its Third Generation Platform – LipoLife 3G
Alma Lasers launched Its Third Generation Platform – LipoLife 3G
BARCELONA, Spain, September 1, 2016 /PRNewswire/ —
The First Integrated Solution of its Kind will be Featured at the 5 Continent Congress (5CC) in Barcelona, Booth #39
Alma Lasers, a global innovator of laser, light-based, radiofrequency and ultrasound solutions for the aesthetic and surgical markets announced today the launch of Alma LipoLife 3G, the third generation liposuction solution offering maximum safety and proven clinical results. The new platform offer a complete all-in-one solution covering all stages of liposuction, skin tightening and fat grafting. It is the first integrated solution of its kind combining multiple modalities in a compact, portable and neatly organized system.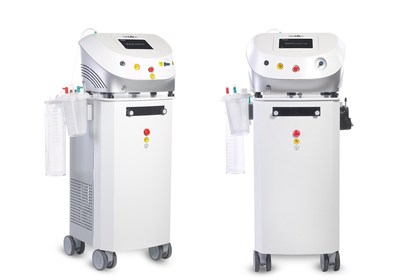 LipoLife 3G, powered by the 1470nm diode device and recent innovations by Alma Lasers, brings the cutting-edge in tumescent liposuction including targeted fat removal with minimal bleeding and bruising, less physician exertion and shorter patient recovery time. LipoLife 3G's compact, multi-modal system delivers the flexibility and responsiveness physicians need for liposuction, skin tightening and fat grafting procedures of any scope, for use in both private clinics as well as hospital settings. All of the required tools and equipment as well as a complete set of accessories are conveniently organized in a quiet, portable plug-and-play unit.
With LipoLife 3G the procedure is simple, safe, inexpensive and effective. All areas of the body can be effectively treated including areas that are not easily accessible using conventional liposuction such as the chin, face and neck as well as larger areas with extensive fat deposits.
"We are thrilled to introduce the next generation of Alma Lasers' liposuction solution. The new complete, all-in-one solution bring cutting-edge technologies into the liposuction procedures, enabling practitioners to have better control and precision with greater efficiency and safer results." – Alma's CEO, Dr. Ziv Karni
"LipoLife 3G allows us to obtain high quality, viable fat cells quickly and easily for immediate grafting. Its seamless integration with liposuction procedures makes it a convenient and highly effective solution for successful total body contouring." – Dr. Gerhard Sattler, Dermatologist, Germany
To learn more about LipoLife 3G visit: http://www.almalipolife.com and https://www.almalasers.co.in
About Alma Surgical:
Alma Surgical is the new standard in pioneering, smart laser solutions, and the bridge to highly specialized outpatient medical care. From gynecology, urology and phlebology to plastic surgery and dermatology, the company's minimally-invasive laser solutions provide superior results and reduced treatment time for safer and more efficient practice and patient care. Alma Surgical is a division of Alma Lasers, a global innovator of laser, light-based, RF and ultrasound solutions for the medical aesthetic and surgical markets.